Supply & Apply
Accu-Spread accredited for precise application and reliable results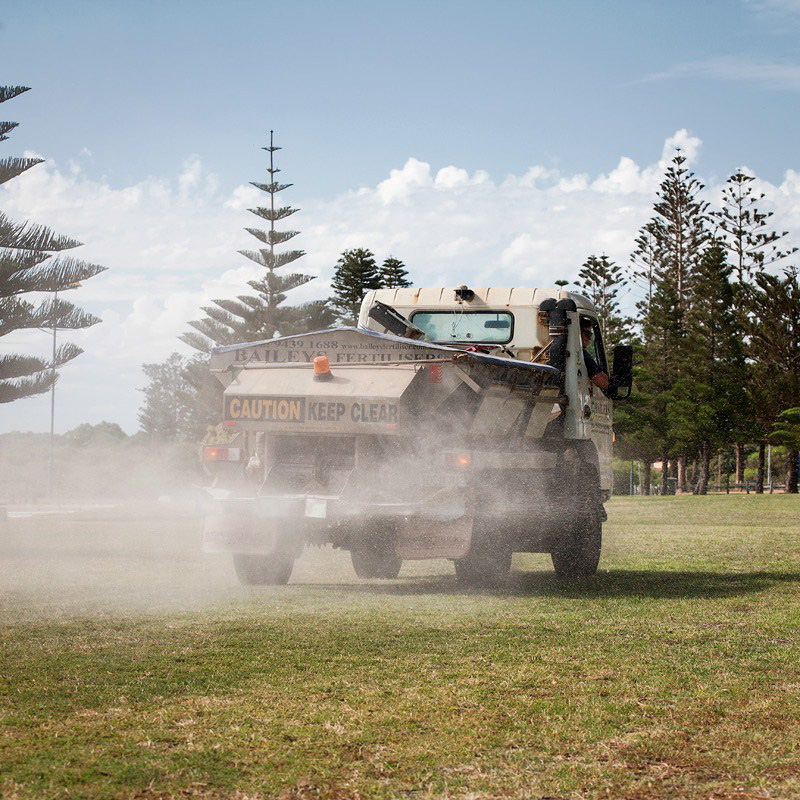 Supply & Apply Fertiliser Services
Baileys provide a professional spreading service for the application of fertilisers to turfed areas, large or small. Single product is spread by Baileys purpose built trucks, which have a 2 tonne capacity. For larger areas, Baileys can deliver in bulk bags to a nominated depot, saving you time and money.

Baileys have had Accu-Spread Certification since 2000, verifying their ability to supply and accurately spread fertiliser in accordance with the Australian Fertiliser Services Association standard. Accreditation is renewed every three years.

Baileys provide professional spreading services for the application of: Pasture fertilisers such as lime and granulated product;Turf fertilisers such as blended and granulated product;Soil amendments, wetting agents and soil improvers.
Fertcare Accu-Spread accredited equipment and trained operators. Paths and walkways are blown down after application to ensure no fertiliser staining.

Complete service - supply and apply of fertiliser is cost and time effective and custom fertiliser blends can be supplied based on laboratory testing of soil, plant or water samples.

Spread width of up to 22 metres.

GPS enables accurate spread and area measurement.

Variable spinners enable side shooting from both sides of spreaders and hand spreading is available for smaller areas not accessible by trucks.


What is Accu-Spread?
Accu-Spread is a programme that involves the independent testing and accreditation of fertiliser spreading equipment for accuracy and evenness of spreading. It contributes significantly to quality assurance, productivity improvement, environment sustainability and management of risk.

When a machine is Accu-Spread accredited, the operator will know the capacity of the machine to apply a number of nominated products to an industry standard of accuracy.