Baileys Hanging Basket Competition
Baileys Hanging Basket Competition is back at Perth Garden Festival for its second year!
April 12 - 15, McCallum Park, Victoria Park
We are very excited to make this years competition bigger and better than 2017. Anyone can now enter through the individual category, as well as as a gardening group, professional or school.
Hanging baskets are in our supporting nurseries now. Your entry gives you a free Hanging Basket, free bag of Premium Potting Mix and free entry to the festival when you drop off your basket.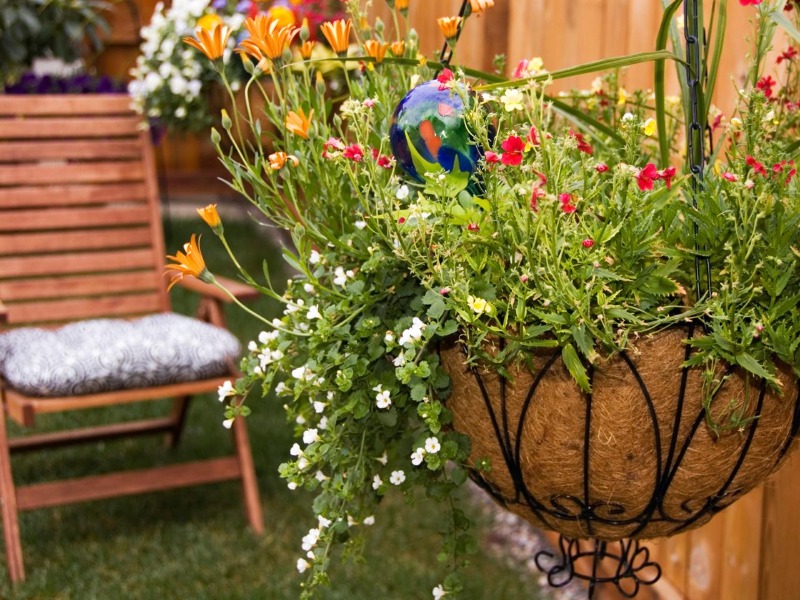 Baileys Christmas Trading
Baileys will be closing over the Christmas period. We wish you and your families a Merry Christmas and Happy New Year.
Friday December 15 - Closed from 12pm
Monday December 25 - Public Holiday
Tuesday December 26 - Public Holiday
Wednesday December 27 - Closed
Thursday December 28 - Closed
Friday December 29 - Closed
Monday January 1 - Public Holiday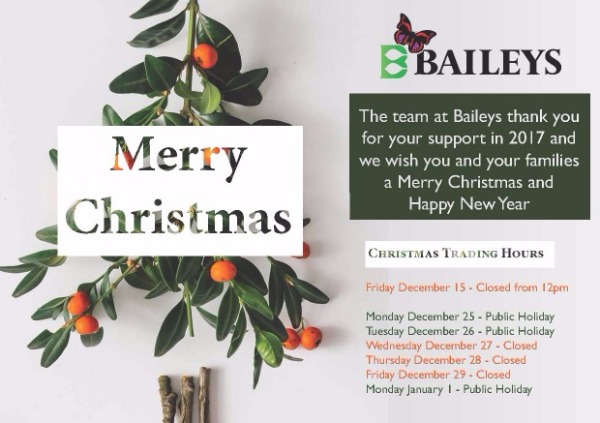 Win a Heston Everdure Charcoal BBQ!
Our spring competition is here...... you can win a Heston Everdure Charcoal BBQ!
BBQ is compact and portable, perfect for a summer getaway with family and friends. Like and facebook page and enter below. Winner announced on facebook November 17.
National Family Business Day -
Family Business Insight
As part of the National Family Business Day celebrations in WA, join us for the annual University of WA and FBA lecture.
At this year's Family Business Insight which is held on National Family Business Day, we're going to be hearing from the prosperous family business Bailey's Fertiliser. Multiple family members representing two generations will engage with us on how they're maintaining and growing their business as they look to the future. For more details and to register
visit here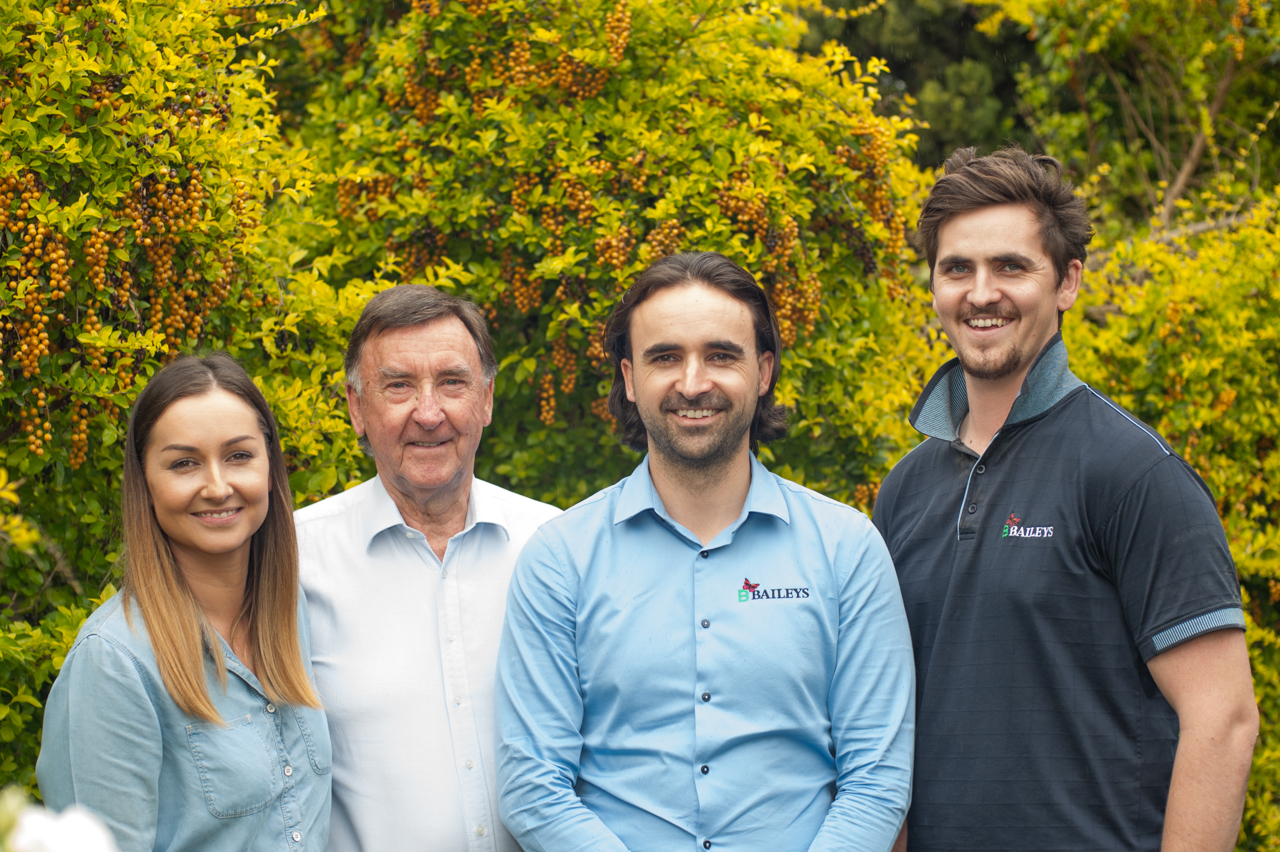 Kim Bailey retires as Managing Director
Baileys welcomes new management team as Kim Bailey retires
After 46 years at the helm, Kim Bailey is handing over the wheel to the next generation, stepping down as Managing Director of Baileys Fertilisers on the 1st July 2017. As with his father & grandfather before him, Kim will be stepping back to enjoy a well-earned retirement, allowing the fourth generation to carry on the family tradition & continue to grow the business.

From its inception in 1926, Baileys has carved out a significant name and reputation in the horticulture & turf industries, both at a domestic and commercial level. Kim has been the driving force behind the now well-known range of premium fertilisers, potting mixes and soil conditioners. The Baileys name is synonymous with quality and service, a reputation Kim is confident will continue without pause after a well-considered and implemented succession plan. Read full article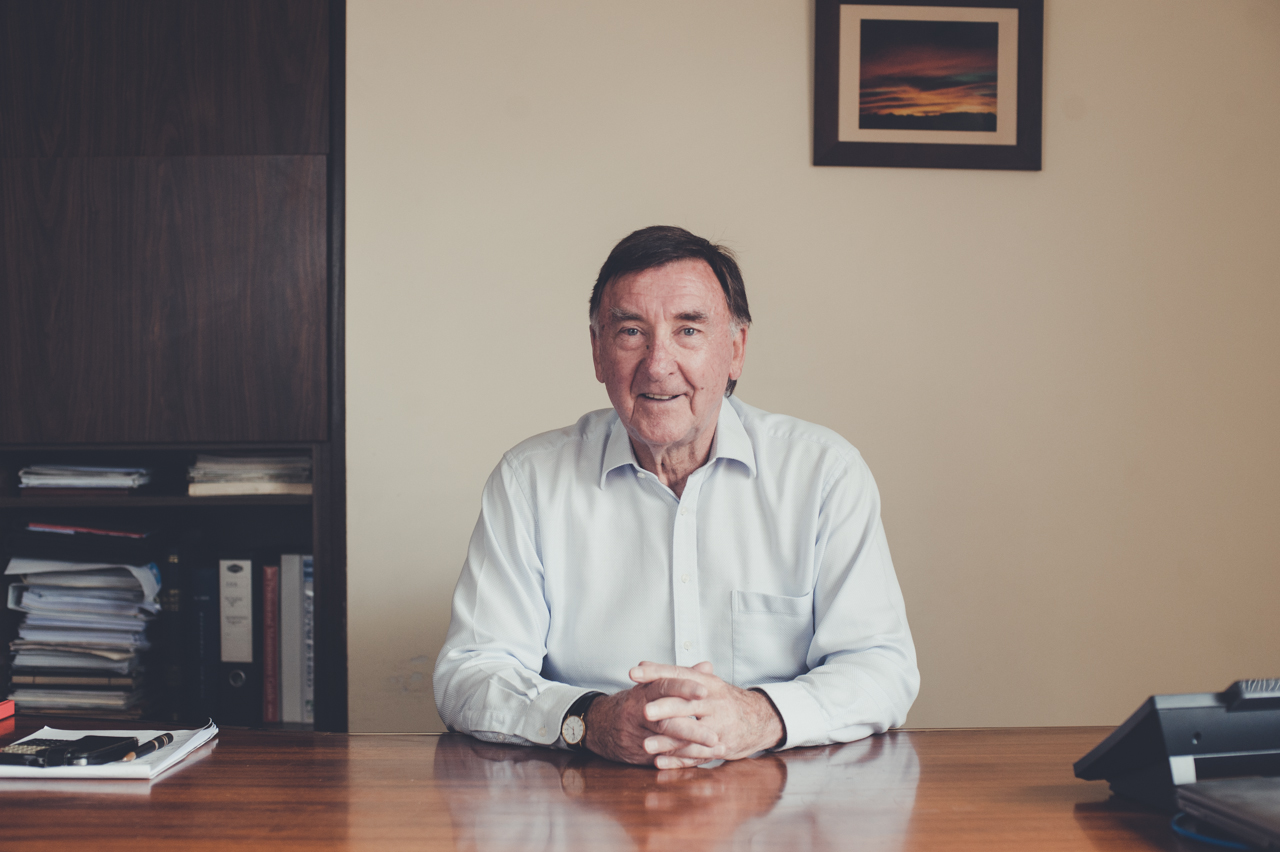 Waterwise Garden Designs

The Forever Project have created a fantastic brochure on how to create a waterwise garden design for your own home!

The team will also be hosting events across Perth, installing a waterwise garden right before your eyes! You can go along and watch the progress as well as learn some great tips from the great gardens team. Check out the dates
here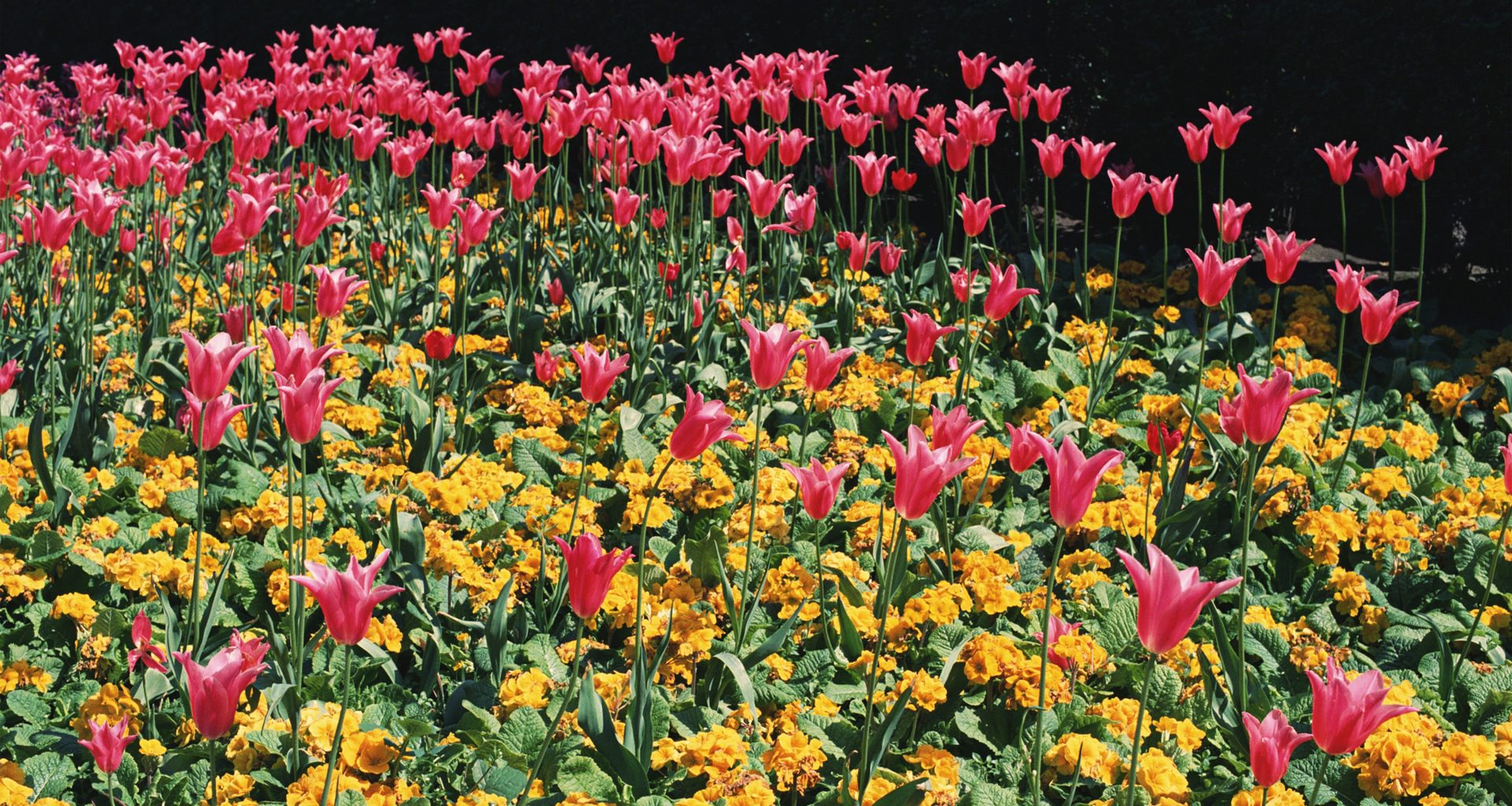 Delicious Chilli & Avocado Recipes
Have a look at these yummy chilli and avocado recipes from the Araluen Chilli & Avocado Festival. Thanks to the guys at Young George Bar & Grill.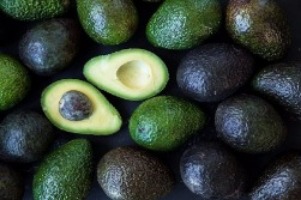 What happens when you mix family and business?
Insight on SBS covers the topic Tuesday 28th March at 8.30pm
Around 70 per cent of businesses in Australia are family operated – so there's something about the dynamic that works. Tune into Insight on SBS for a candid discussion with the Bailey family and other prominent, Australian owned family businesses.
Gen Bailey said of her experience.
"We were lucky enough to be part of the discussion, which was very honest, humorous and quite emotional at some points. I'm sure other family businesses will find it relatable and have a laugh or two at some of the comments".
Missed the show? Watch it here.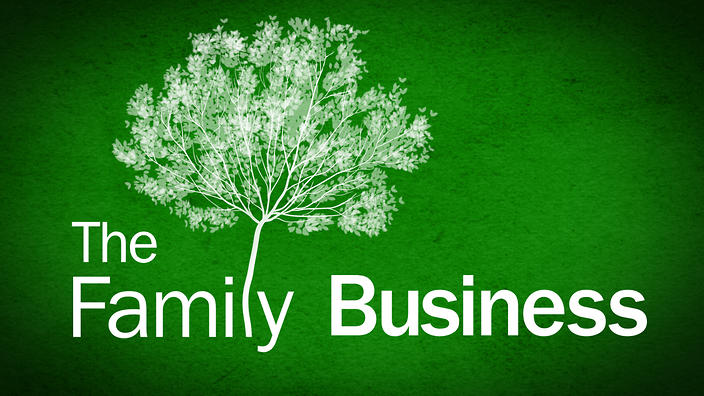 Baileys Hanging Basket Competition
Perth Garden Festival
McCallum Park, Victoria Park, April 27 - 30 2017
Baileys invites gardeners young and old to let loose and become a basket case! All you have to do is register to enter, and let your creativity flow. Create a hanging basket and enter Perth's largest garden competition. All entrants will be displayed at Perth Garden Festival.
There are 4 different categories to enter: School/ Youth Group; Community Garden or Group/ Gardening Club/ Plant Society; Professional/ Qualified Horticulturalists and Celebrity.
There is a category for everyone to enter and some fantastic prizes up for grabs!
Baileys Hanging Basket Competition has all the information you need, including registration form and T&C's.
Perth Garden Festival runs from Thursday April 27 to Sunday April 30.
Make sure you like our facebook page, as we will be sharing some basket inspiration.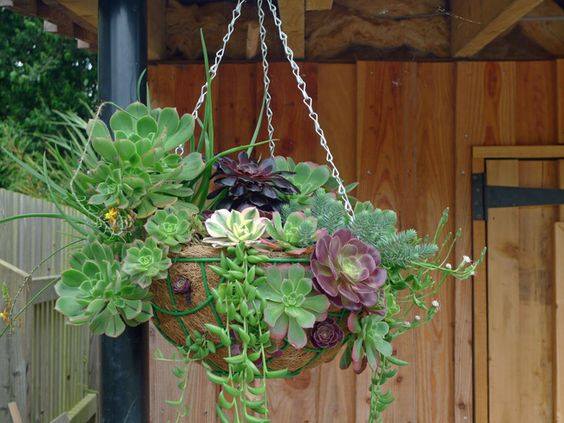 Araluen's Chilli & Avocado Festival 201
7
McCallum Park, Victoria Park, March 11 & 12 2017
Two of our favourite super-fruits will be celebrated at this year's Araluen's Chilli & Avocado Festival on March 11 & 12.
After many successful and spicy years at Esplanade Reserve in Fremantle, the 2017 festival will join forces with breakfasts superstar at a new home on the Swan River, McCallum Park. The new location promises to tantalise the tastebuds with more stalls, more tastings, and more much needed (and now free) parking.
Baileys are once again proud sponsors of the festival, bringing along garden to plate growing advice from some of the best in the industry. The Forever Project will demonstrate how to grow your own produce for the most incredible flavours and nutrient dense meals. Their Food Theatre presentations and tastings are a must see this year.
For your change to win one of 3 double passes, register your details here....

January 2017 - Article on Baileys in the West
Succession planning helps family fertiliser business bloom.


Did you see the recent article on Baileys in the West? If you missed it, check it out here.


The Bailey family behind the popular WA soil products know plenty when it comes to making gardens flourish. They have also mastered the art of running a thriving family business, which is in the process of being handed to the fourth generation....
Baileys Christmas Kitchen Garden Giveaway!
Valued at over $350 and delivered to your door if within the Perth metro area.
Simply like our Facebook page and register your email address to win.
The competition will be drawn on December 16th and announced on Baileys Facebook Page. This cracking Christmas Gift includes:
1 x Birdie Grow Crate in Cypress, valued at $189

10 x Baileys Veg & Herb Premium Planting Mix 30lt
1 x Baileys Moisture Mulch 30lt
1 x Baileys Grow It Local, Veg & Herb Plant Food 4kg
1 x $50 Bunnings Gift Card